Top 25 Tracks of the 2010s
Reviews
February 2020


I dove into the archives of this tumultous decade and put together 25 tracks that fulfil the following criteria: (a) one track per artist (b) the music resonates today as much as it did the first time (c) it reflects a phase / a change / an era / a part of me.




#25
Childish Gambino - Me and Your Mama
You could make a case for This is America being more monumental or for Redbone having better production and you'd be right. But I didn't rinse those tracks like I rinsed Me and Your Mama. I'd been a Childish Gambino skeptic for a long time and "Awaken, My Love!" tipped me into fandom. Me and Your Mama charts funk, soul and trap whilst venturing into unknown territory. Glover, a man of cosmic ambition, pushes his music and vocal cords to their limits to create a modern rhapsody.
#24
Jóhann Jóhannsson - Arrival
A giant leaflike shadow hangs over the land, a portent of something apocalyptic. Late Icelandic composer, Jóhann Jóhannsson, finds a sound both unnerving and beautiful to accompany it. Like foghorns refracted in the subconscious, it is fear and awe manifest. Waves upon waves of shivers enveloped me till the end credits. I consider Arrival among the best films of the decade and its soundtrack among its vital organs.
#23
Flying Lotus - Getting There (ft. Niki Randa)
Do yourself a favour and go watch Kahlil Joseph's short film for 'Until the Quiet Comes'. A man is shot dead, his body is mourned by cautious onlookers and his spirit, unseen by them, erupts into dance to the tune of Getting There. A spiritual successor to J Dilla, Flying Lotus is one of the few hip hop instrumentalists able to infuse real humanity into his beats. A biological successor to John Coltrane, there is a freedom to his music that transcends digital limitations. We've since been overrun by "lofi beats to study and chill to" that it can be hard to find hifi gems like this one.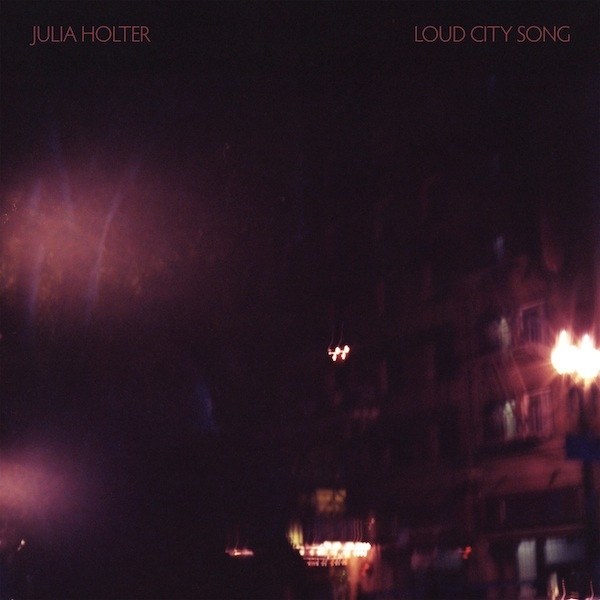 #22
Julia Holter - Hello Stranger
Or the strangest cover song ever made. Go listen to the Barbara Lewis original then come back to this and you'll know what I mean. Julia Holter transforms a lighthearted soul number into a euphoric piece that stretches out into infinity. Lewis' lyrics, sweet and simple, take on a different weight with Holter. "It seems like a mighty long time", no longer a throwaway lyric, becomes an eerie mantra. The doo-wop melodies, unchanged, become a storm cloud of strings.
#21
King Krule - Easy Easy
I'll be the first to make fun of (and poorly imitate) King Krule's distinctive voice / romantic whale call. But I'll also be the first to say it works. On 'Easy Easy', Archie's been abandoned by his band (a-band-oned lol). It's just him and his guitar lamenting London life. It's the musical equivalent of a madman on a street corner. And yet the odd pain that comes with "Tesco's stealing my money" speaks to the impoverished Londoner in all of us. It's especially nostalgic listening to it 10,000km away from its source. A croaky "If you're going through hell, you just keep going" is something we all need to hear once in a while.
#20
Novelist x Mumdance - 1 Sec
Thing is, yeah—I haven't followed grime as religiously as some, but I beg any of you to show me a better instrumental than 1 Sec. With only a suggestion of a beat, a couple of hi hats AND NO SNARE BTW, this still bops harder than anything. Besides, no rhyme will ever top "Two two Lewisham man not farming" and "JD Sports man are gonna be laughing." It's that kind of tongue in cheek absurdity that makes grime so joyous.
#19
Blocks and Escher - Broken
Some of you will zone out here (I understand) but I HAD to choose one drum & bass tune to reflect the decade long love affair I've had with the genre. I used to follow dnb like a fisherman follows the weather. And Broken is peak dnb. Drums in a cavern, synths that call back to the analog Jungle of the 90s and a maturity of sound that its predecessors lacked. Listening back to it for the first time in years, I was reminded of why I'd become so obsessed with the genre (an obsession that does sometimes feel like a forgotten fever dream). Drum & bass has struggled to find mainstream / critical respect but it continues to rumble beneath the surface. It's tunes like these that call out for more appreciation.
#18
Odd Future - Oldie
I nearly didn't include this but then I watched the music video again. Then I remembered crying real tears when it first dropped. Tears of what? Who knows? Joy, I think. I'd become rather invested in the hip-hop narrative at the time (the whitest thing anyone has ever said) and Odd Future exploded onto the scene with that same pisstake attitude as Eminem a decade prior. We all know hip-hop takes itself far too seriously (*cough*Kanye*cough*). Oldie is Odd Future rioting against that. It's just a bunch of lads jumping about, quoting each other's bars.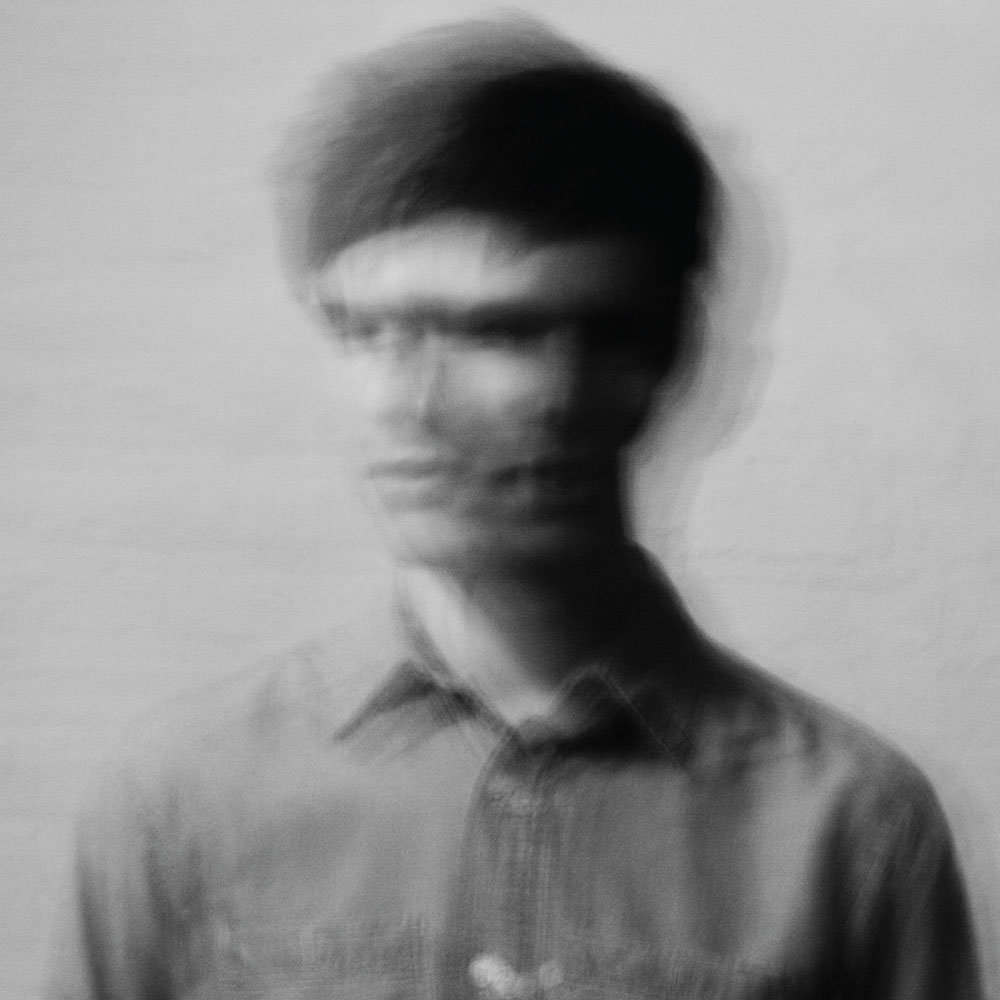 #17
James Blake - Tell Her Safe
Moments before James Blake's face came into focus with his self-titled debut, he put out this seminal EP. I had no idea he was using his own pitch-perfect gospel voice. I'd assumed he was sampling obscure r&b like the rest of his "post-dubstep" contemporaries. There was a charm in its mystery. Like a crisper, more refined Burial, Tell Her Safe spins a blurry melancholy with clicks and pops aplenty.
#16
Tom Misch - Cos I Love You
I can always rely on Tom Misch's uplifting brand of neo-neo-soul (genre is dead) to lift my spirits. He's a reliable producer. You can rely on him for catchy riffs, bouncy basslines, a perfectly British voice, wholesome sounds. Expect no malice, cynicism, bitterness. If there's heartbreak, it's healthy; if it's sad, it's not indulgent. For that reason, if given the aux cable and I can't be bothered to think up a good playlist, I'll put on Tom Misch. It's infinitely palatable which is far from a bad thing. And Cos I Love You is one of those tracks I keep coming back to.
#15
Nils Frahm & Ólafur Arnalds - a2
The German and Icelandic composers have carried modern classical and ambient to new heights in the last decade. a2 picks up where Brian Eno left off, this time with updated equipment and software. It's a three chord statement, affirmed over and over with swelling intensity. It's telling us something important and if you surrender to it, the music in you will swell in reply. Here's my take: all music slowed down 300% is ambient. Ambient music is taking a sonic microscope to the universal hum that's in all of us.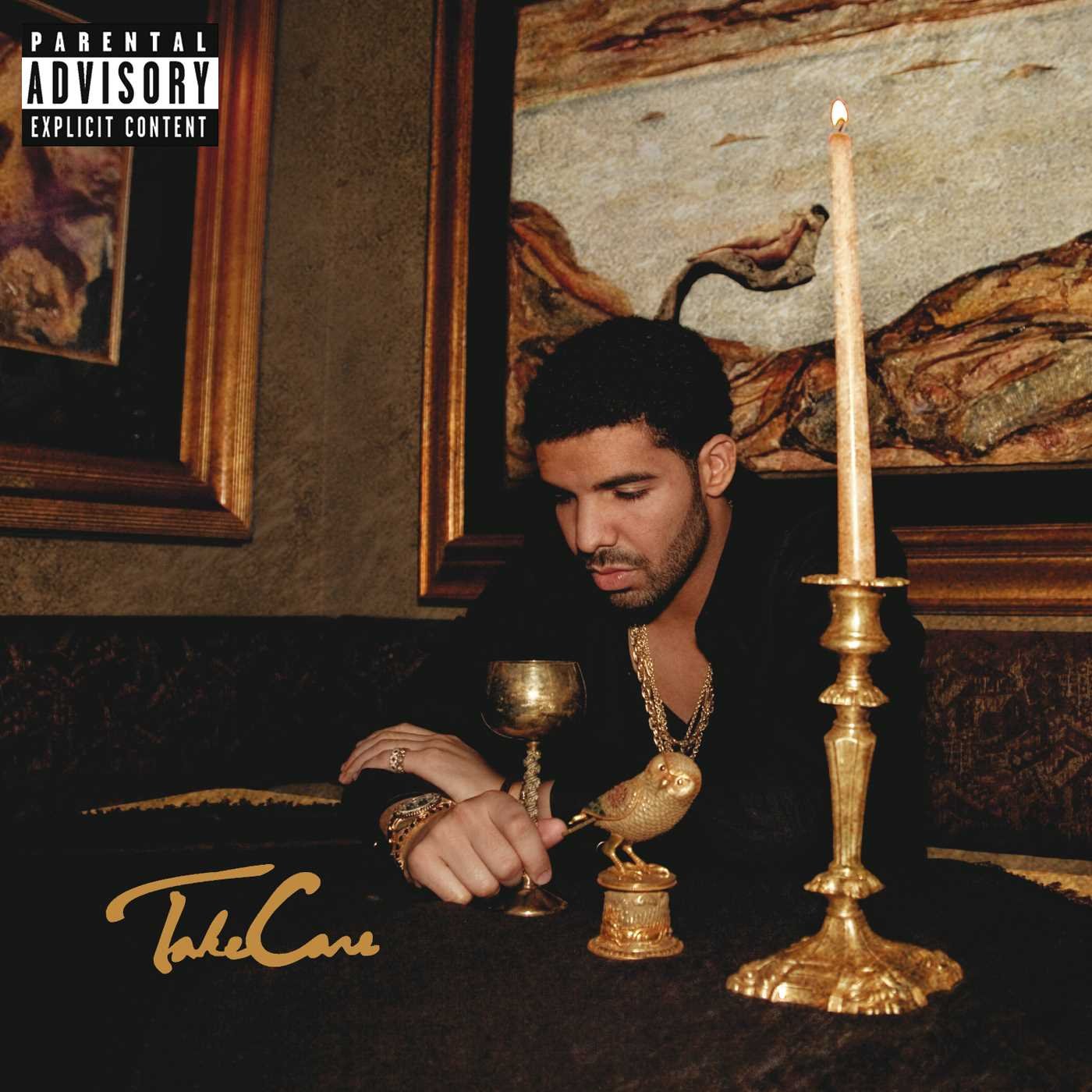 #14
Drake - Marvins Room
Call me basic but it was a very close call between this, Feel No Ways and Hotline Bling. Marvins Room edged ahead for its beauty. Don't get me wrong, there's no lyrical substance here. It's a glorified drunk dial. BUT. But it's a banger. It's r&b stripped down to a couple of muted kicks, odd screeches and the occasional flourish of strings. BARELY A SNARE. COS WHO NEEDS ONE. LESS IS MORE BABY. And don't get me started on those synths. And Drake in classic fashion, rapping about nothing, takes his voice to weird places. "Having a hard time adjusting to fame." Boohoo, Drake. But I do love you.
#13
Major Lazer - Get Free (ft. Amber Coffman)
I can't quite pinpoint why I love Get Free. I'll remember it once in a while, queue it up and it'll never fail to put a big smile on my face. It's that joyous reggae rhythm, that relentlessly catchy melody, Amber Coffman's disembodied voice, her reassurance that, "we're all together in the same boat". Little details that fill out the song elevate it—punchy synth flourishes, touches of tambourine, cheers from a distant crowd. It's gorgeous.
#12
Four Tet - Morning Side
Kieran Hebdan outpours his swirling subconscious on Morning Side. Lata Mangeshkar's voice, with all the romance of early Bollywood, drifts in and out, an expression of his Indian heritage. Carrying her voice are all the sounds that define Four Tet—a muted 4/4 kick, organic drum fills, synths from another era. Fortunate enough to see Four Tet play this live, I found that it's an improvised piece, different each time, much like the Indian classical ragas from which he drew inspiration. The result is a sense that you're wandering through a forest at dawn.
#11
Kendrick Lamar - DNA
I will never forget the moment this dropped. Me and my roommate Karim had been hyping each other up for the weeks leading up to DAMN; reading conspiracy theories and gobbling up promos. It finally arrives. We huddle around my little portable speaker in our cramped Beijing student accommodation. We get to that moment in DNA when the track morphs into a beast (1:50 to be exact), we fall out of our seats and rewind it 400 times. It takes 400 more listens for me to see past the fatness and digest its meaning. It's a man crumbling under the weight of heritage—proud, angry, confused.
#10
Moses Sumney - Doomed
As you'll be able to tell from this list, I love a song that starts quiet and ends loud. It's a simple formula. Creep up on me like the rising sun and you've won my heart. Doomed is the gentlest call into the void, "Am I vital if my heart is idle?" The synths, with increasing urgency, merge with Moses Sumney's cry. It's a lonely song. Among the loneliest (up there with Eleanor Rigby). A man in dialogue with a silent universe. For all it's gloom, there is a release. There may not be an answer but it's as if the question "Am I doomed?" has evaporated into bliss.
#9
Tame Impala - Be Above It
Lonerism begins at a breakneck pace with Be Above It. The drums are on the run and they don't hold up for a second. Something is after us. Whether it's anxiety, responsibility, the police, life in general, we're left to create a narrative. As a young man who hadn't quite figured anything out yet, Be Above It became an anthem of sorts in my early 20s. Despite its jittery panic, there is comfort and hope to be found in those bursts of piano and synths and Kevin Parker's voice that, let's be honest, sounds like any two of The Beatles combined.
#8
Radiohead & Hans Zimmer - (Ocean) Bloom
A complete rework of an overlooked Radiohead track, Bloom brings together Thom Yorke's leftfield composition with Hans Zimmer's grand sense of the sublime. Let's not forget, neither of these lads can read music. This is an outpouring of the oceans in their hearts. The strings sway back and forth like the tides and Thom Yorke's voice pierces through the water, "a universal sigh". This kind of thing needs to happen more often. The world needs more orchestral remixes.
#7
Max Richter - Vivaldi, The Four Seasons: Spring 1
Speaking of orchestral remixes, Max Richter had the audacious idea to "recompose" one of the most famous classical works in history (because he can). The first time I heard Spring 1 (and every time since), I saw the creation of the universe. Stars and planets blooming like flowers. The Earth's oceans filling up and its mountains finding their peaks. Violins overlapping like children toppling over each other, eager to be noticed. It's music that, paired with the right imagination, can encompass everything at once.
#6
Frank Ocean - Seigfried
"Been living in an idea / an idea from another man's mind" were the words ringing through my head at the desk of my last job. I can't say they didn't subtly factor in my eventual resignation. Seigfried's instrumental begins as a guitar strumming lightyears away, clouded in white noise. Gradually, other sounds layer on—a simple bassline, an electric guitar spinning out of control, a sudden orchestra. The cumulative effect is stunning. All the while, Frank Ocean delivers an internal monologue that's both personal and universal, full of contradictions. It's painful and uncertain till the very end when at last he admits with open heart, "I'd do anything for you."
#5
Beach House - Irene
I've heard this 1000 times and still have no idea what she's singing for those first few verses. It's all gibberish up until that hypnotic refrain, "It's a strange paradise". The guitars perk up in agreement. "It's a strange paradise". The synths follow suit. "It's a strange paradise". The bass hums its affirmation. "It's a strange paradise". The cymbals burst with epiphany. "It's a strange paradise". Apparently a river has carried me along to this point in my life. "It's a strange paradise". I look around at wherever I am and, without fail, realise that it is a strange paradise.
#4
Julianna Barwick - Forever
Suffering from anxiety? Look no further. I used to suffer from frequent and severe panic attacks and the music of Julianna Barwick was my go-to cure. A one-woman-choir, she layers her own voices, one atop the other, to create heavenly soundscapes. Recorded in churches, her songs evoke a wordless faith that surrounds you like a hug from a cloud. Bonus: Forever is accompanied by an Icelandic choir of girls that swell up an emotional tsunami.
#3
ROSALÍA - MALDICIÓN (Cap.10: Cordura)
Those of you that followed my old insta account may have seen me publicly declare 1:34 as "the greatest moment in music history". I stand by what I said. At 1:34, ROSALÍA slices the music to a halt, Arthur Russell's broken voice hovers for a moment, then the clouds open and golden sunlight pierces through. The penultimate track on a perfect album, MALDICIÓN floats you upwards to a vaguely divine conclusion. I say "vaguely" because I've never looked into the meaning of her Spanish lyrics. I'm worried meaning will get in the way of purity. Sadly, I've never been able to sing along. Fact: I listened to MALDICIÓN (and the whole album) so many times that year I had to give myself a mini intervention.
#2
Sufjan Stevens - Death with Dignity
I admire Sufjan for his honesty. His songs are a soul laid so bare it can feel like you've stolen someone's diary. It would be uncomfortable if it wasn't for the music that binds his words. On Carrie & Lowell, Sufjan explores a troubled relationship with his late mother. It's a grief riddled with uncertainty. A boy seeking resolution in a lifelong apparition. Death with Dignity, the album's opener, holds all of this in the gentlest of songs. A guitar like rain falls atop a voice powerful in its vulnerability. He's able to capture everything in a single image, "Tired old mare / with the wind in her hair".
#1
Fleet Foxes - The Shrine / An Argument
IS ANYONE SURPRISED? Seven years, 8,000 life changes, 1 million plays on Spotify and two concerts later, Fleet Foxes remain my favourite band of all time. Helplessness Blues encloses a world that carries on unblemished by our politics, religions, our concept of time. Whenever things are tough, I'll hop on a longboat with Robin Pecknold & co and journey to that distant island civilization where pain and uncertainty are flowers to be marvelled at. The Shrine / An Argument spans at least three songs in one (so I'm cheating a bit). One moment it's a calm reflection, the next it's a dramatic break up story. Overflowing with nostalgia for a time that never was, the whole thing culminates in a saxophone losing its mind. I never manage to hit that high note in, "Sunlight over me NO MATTER what I do".
Click here for the Spotify playlist of this list.